Lloyd Tran, President of The International Association of Nanotechnology
Lloyd Tran is a scientist with more than 20 year experience in research and development focusing on the application of nanotechnology in medicine and renewable energy.
He was the inventor of a new infusion pump, known as the MICROS (Membrane Infusion Controlled Release Optimization System). The MICROS uses the state-of-the-art nanomembrane technology to control release medication accurately and predictably.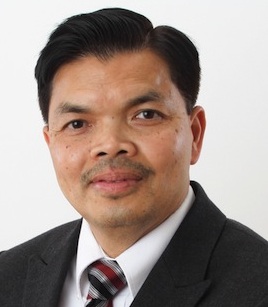 Lloyd also directs research to develop a novel lithium air battery, which has about 7 to 10 times more energy density and capacity than lithium ion battery. His plan is to develop an electric vehicle that can travelmore than 400 miles between charges using lithium air battery.
He serves as the Director of California Institute of Nanotechnology, Director of Clean Tech Institute and Chairman of Neurobiogen.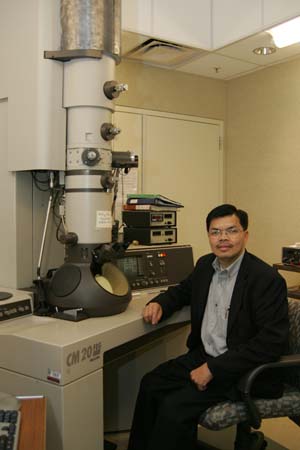 (Lloyd Tran and the Scanning Electron Microscope)
To contact Lloyd Tran, please use the Contact Form. Thank you.